DATE| Saturday, March 8, 2014
VENUE| The Sequoias, located in the Atrium, 1400 Geary (between Laguna & Gough), San Francisco
TIME| 1-5 PM
PRESALE TICKETS| $12 + special complimentary gift
TICKETS AT THE DOOR| $15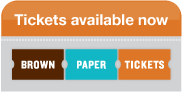 AAWAA invites you to celebrate the New Year with us during a full afternoon of renewal as part of our REFRESH Fundraiser! Help us kick off the year 2014, which marks our 25th Anniversary.
We will be hosting an intimate gathering featuring seasonal refreshing bites and beverages, body and beauty services, a professional portraiture booth, a silent auction, and a pop-up shop with works by Asian American women artists. In the spirit of its inception and dedication to the visibility of our artists, we invite you to a day of self-care and relaxation to rejuvenate connections with our warm community. | RSVP on Facebook!
SILENT AUCTION ITEMS COURTESY OF
Aveda
Bob Hsiang Photography
Bubble Farm Soap Co.
Choppy Oshiro
Cynthia Tom
Cole Hardware
Ellen's Kimchi
Dee Dee Scarves
forageSF
Inson Choy
Jade Chocolates
Jitalada Thai Cuisine
Melanie Elvena
Michelle Lee
Paula Orozco
SOBO Ramen
Sports Basement
Straits Restaurant
Terrie Spenst
Wok Wiz
Zumba with Stef a.k.a. ZFlowFitness
MENU
Seasonal Fruits & Vegetables
Pickles
Vegetarian Wintermelon Soup
Duck Laab
Rice Congee
Blood Orange Brown Butter Bars
Vegan Thai Basil Meyer Lemon Cupcakes with Vanilla Bean Frosting
Signature REFRESH Cocktail: Spiked Ginger Yuzu-ade
Fine Wine courtesy of Inner Eye Art
SERVICES FOR GUESTS*
Massage Sessions
Photography Portrait Sessions with Mido Lee Productions & Cris Matos
Professional Makeovers from the San Francisco Institute of Esthetics & Cosmetology
Reiki Sessions with Paula Orozco
Angel Card Readings with Erin Rechenberg
*We request that guests make cash donations for each individual service.